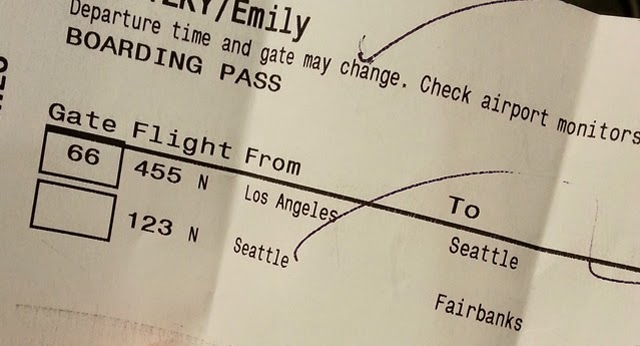 I have this terrible habit lately of not telling people what is going on in my life. Nothing reminded me of that more than when a couple of friends messaged me on Facebook asking, "What are you doing in Alaska!?" after I posted a couple of pictures online on last week. Suprise! We were invited by Daniel's grandfather and his wife who live in Fairbanks to join them for the Thanksgiving holiday. We said yes! and started packing our sweaters!
We left early last Wednesday morning and arrived a little after 4:30pm. It was -12˚F (-24˚C) and already completely dark when we arrived! Stuart and Cynthia live a little ways out of Fairbanks in a town called North Pole, a place that takes its name quite seriously… and I loved that! We were in a picturesque winter wonderland, surrounded by snow and trees just like you'd imagine a wintery Alaska would be. It was the first snow I'd seen in nearly two years and a welcome change of environment from the mostly unchanging seasons of Southern California. We spent a really wonderful four days in North Pole seeing the area, eating a ton of Cynthia's really great food, and learning more about Dan's genealogy.
This time of year is very dark for Alaska and other places that far north. Civil twilight began around 9am and sunrise was around 10am. The sunset was around 3pm and twilight lasted until around 4:20pm. The days seemed very short like this and made 6pm feel like it should be midnight. We made sure to get out and see everything we could while the sun was up! We visited the "North Pole," the Santa Clause House, Chena Hot Springs, the Aurora Ice Museum, and the Alaskan Pipeline. We saw reindeer at Santa's, dog sled teams racing alongside the road, and ice sculptors in action. We went out for Chinese at Pagoda twice because it was that good. It was a really great four days that slowed down for us and felt much longer.
And it was oh-so-cold! The coldest temp while we were there was -24˚F (-31˚C)!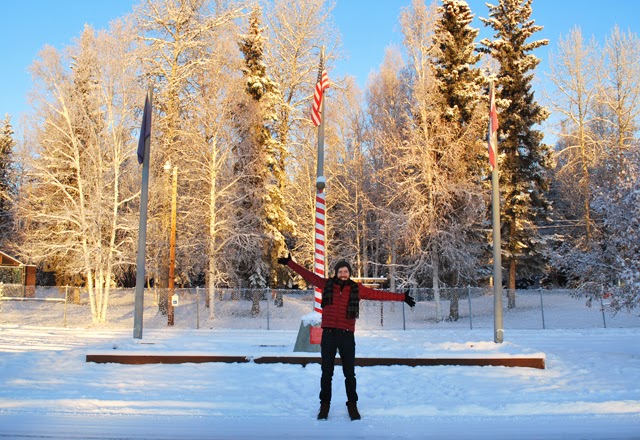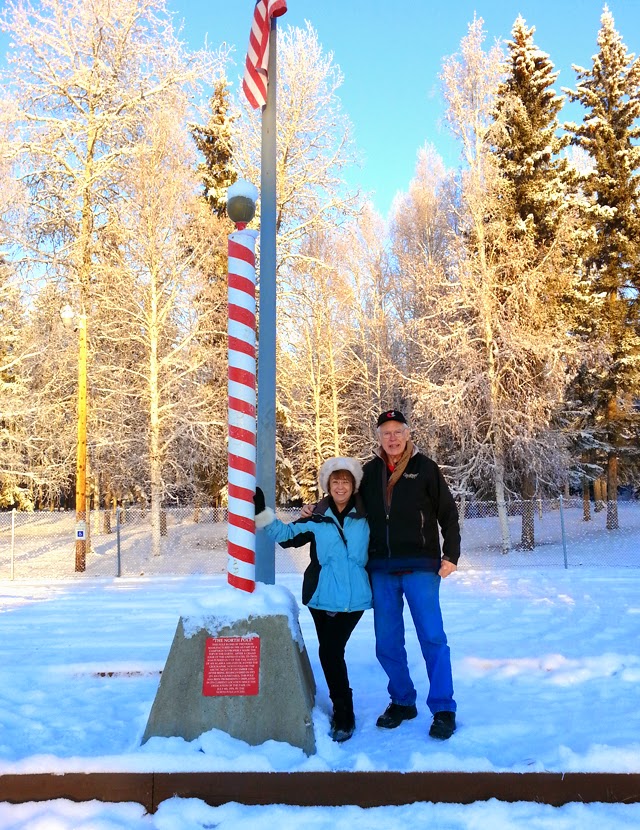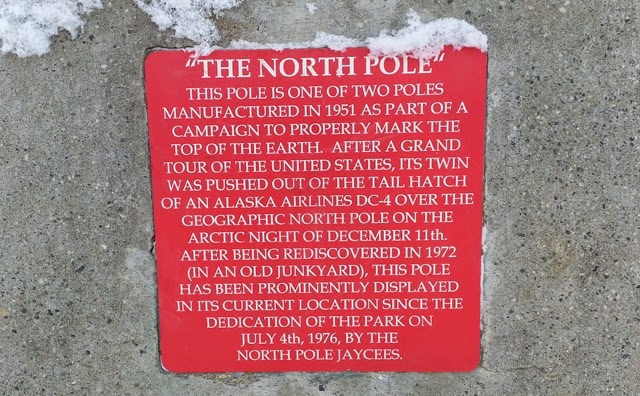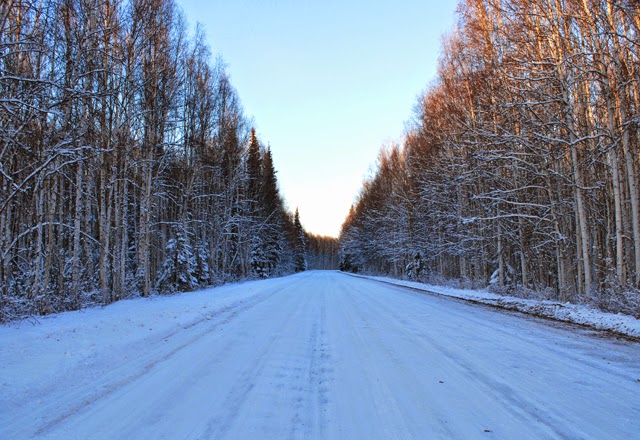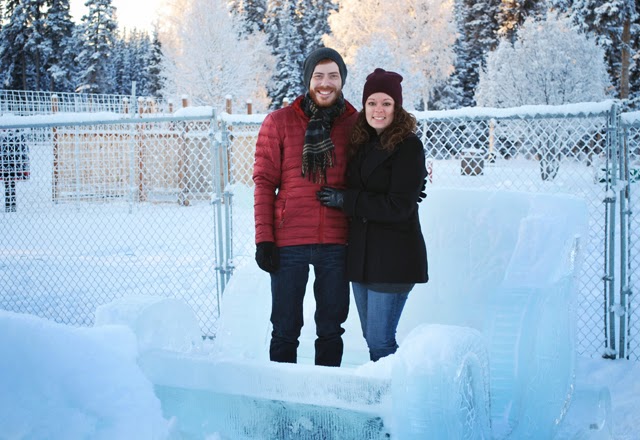 We're standing in a sled carved from ice. It's kind of hard to see if you're not looking for it.