Time flies when you're having fun. And as always, October flies by full of wonderful moments. Maybe I'm a little bit biased because my birthday is in the middle of the month, but it could also have something to do with the weather [sort of] changing, lots of my favorite bands touring through the area this time of year, and various other little things we find ourselves doing this time of year. I figured I'd do a quick recap because I was just too busy to sit down and write it all out while everything was going on, and maybe little recaps are the best way for me to write all of this down.
Two of my favorite bands came through the area on tour in October and I bought tickets the moment they went on sale. Anberlin, one of my all time favorite bands, was on their final tour after 12 years and 7 albums. This year's show was my fifth time seeing them live and was so bittersweet. They're one of those bands that has been such a part of my life and the background music to so many moments… I'll be listening to them for the rest of my life! Here's hoping for a reunion tour in a decade or so!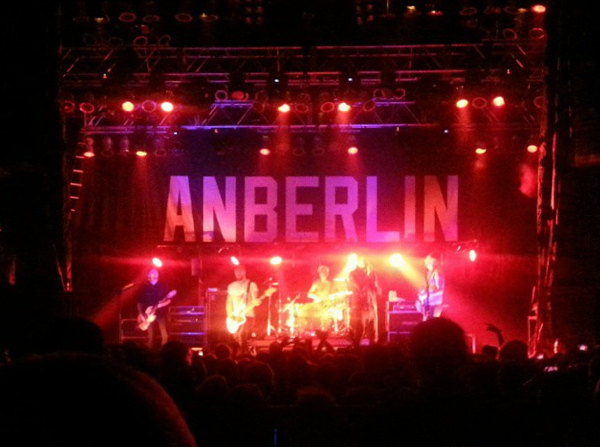 The Maine also came to town on my actual birthday, which was quite fitting! Dan and I took off after work and ended up spending three hours in Pomona waiting for them to take the stage, but we just laughed it off! Like the last time we saw them here (with Anberlin, last October,) they were full of energy and a put on a great performance.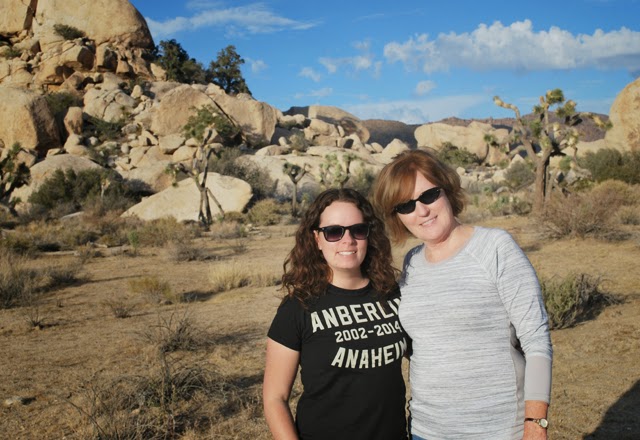 My mom decided she couldn't wait until Christmas to see me, so she spontaneously bought a plane ticket and was here the day after my birthday! Dan and I took her out to Pioneertown and Joshua Tree for the day that weekend. I just love JT… I'm so thankful that we live so close to such a beautiful part of the country. I could visit every weekend!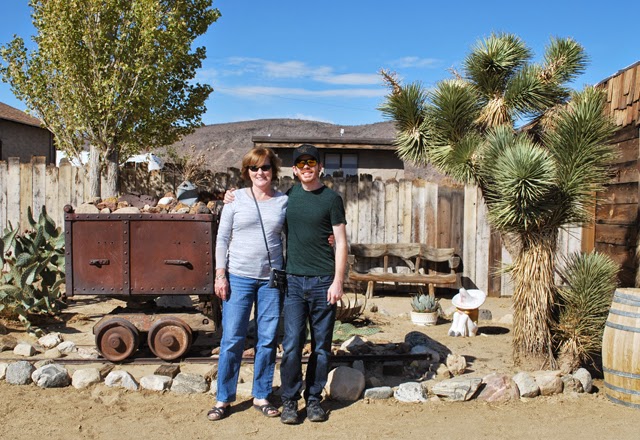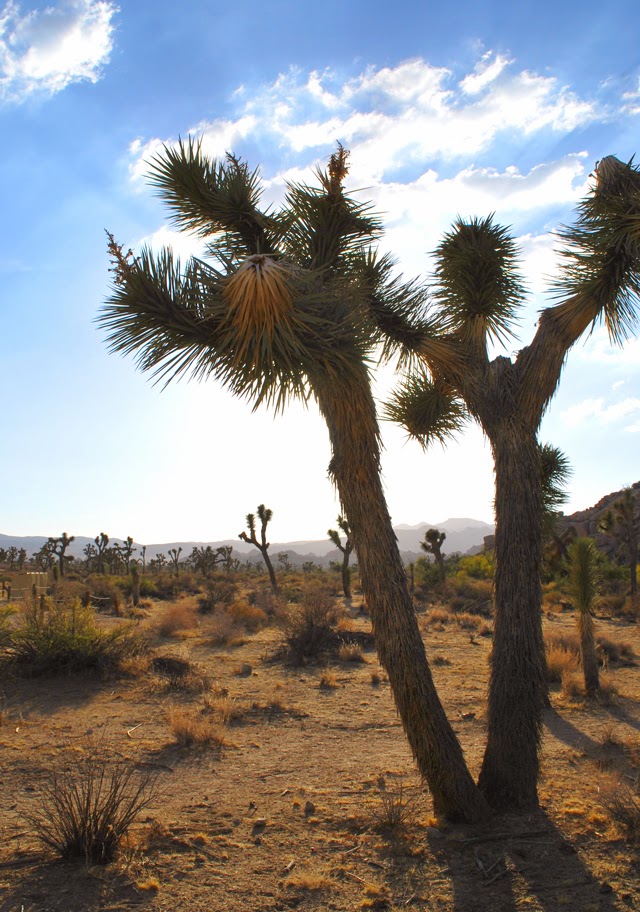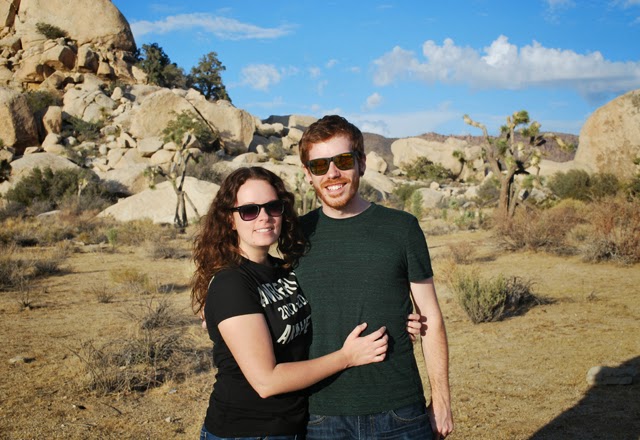 I spent the rest of the week with my mom shopping, cooking, and being lazy on the couch with her and Netflix. It was really great to spend that kind of time with her; we haven't done that in so long! I feel like every time I've seen her since we've moved here we're always running around playing tourist or preparing for the holidays, so this was really nice.
We also ventured down to Mission San Juan Capistrano one morning, and I can't believe I hadn't gone to see it earlier! It was just beautiful, and I had no idea that it was what it was… ruins of the old church, well preserved parts of the mission, and gorgeous gardens. This is now a place I have to take anyone else who visits us here. I'll upload some photos soon.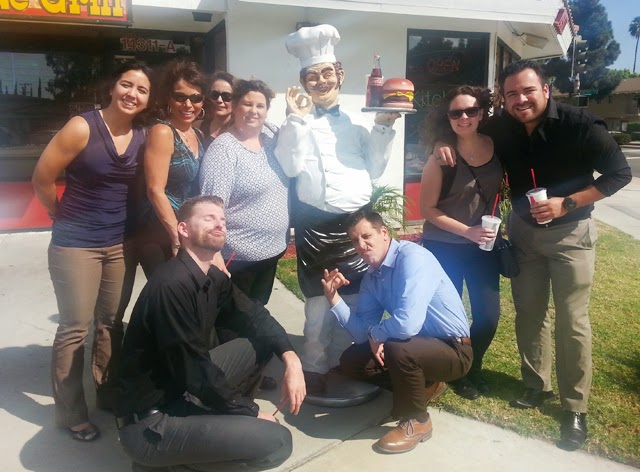 A few other things from October…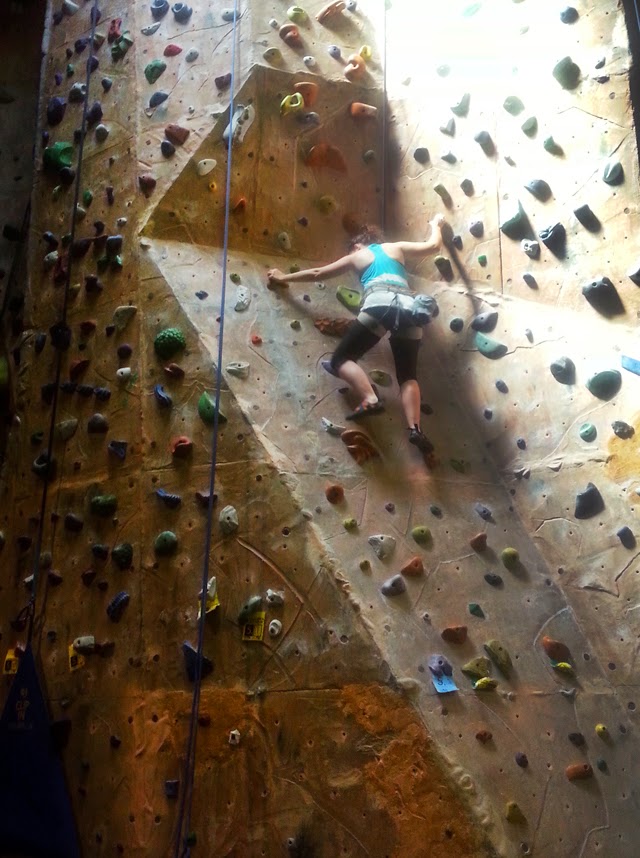 – I have taken up rock climbing… I can't get over the fact that a rope and belay device have almost eradicated my fear of heights, but I love it! I hope I can build strength, stamina, and skill enough to take my new found hobby out into Joshua Tree and climb some of the huge boulders and rocks there.
– I was Daria for Halloween. My coworker Mireya was Jane. It was awesome.
– The three of us spent our second Halloween here at Downtown Disney, complete with a view of the nightly fireworks from outside the front gate. I guess this is our Halloween tradition here! I love being this close to Disneyland. Also… so many Princess Elsas. Sheesh.
– We woke up to it pouring down rain this morning. It's the first time I've seen rain here since probably March. We all sat watching and listening the whole 20 minutes, and it was great. I could never complain about rain on the East Coast ever again.
– I'm obsessed with Sia, Banks, and Broods right now. So much good music, and those three are on repeat all day errry day.
– Reading The Skimm while I drink my coffee is my new morning routine. Subscribe! You won't regret it. And no, this isn't a sponsored plug. I'm not that special! Ha!

Bring it on November!