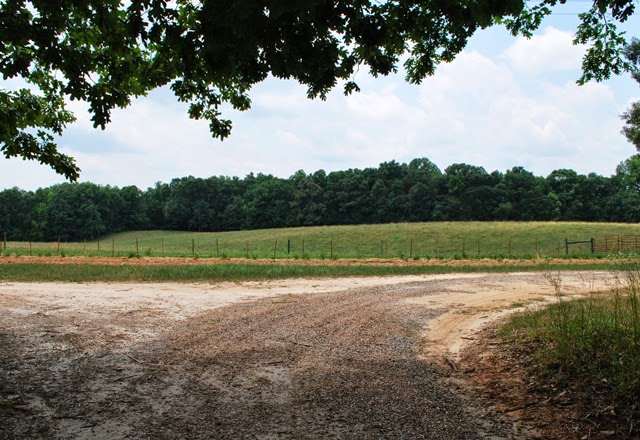 Our trip to Virginia in June was only the second time we have returned home since moving to California. Our visit at Christmas last year was less than ideal for me; I was sick the entire time and didn't enjoy much of our trip. This time was very different. Good health, for the win!
The farm I grew up on is my own personal slice of heaven. If I went back in time and talked to 16-year-old Emily, or even 20-year-old Emily, she wouldn't believe or agree with me. I wanted nothing more growing up than to "escape" this "middle-of-nowhere" "nothing-to-do" place. Now I miss it. I cherish it. I cry when I leave. (No shame!) Being this far away isn't easy, but our short little visits are refreshing and fulfilling while we are there.
A large part of my family was able to come together for dinner the Friday night after we arrived, although I'm sad I missed seeing many of the ones I had hoped to see. That night a thunderstorm rolled through, forcing us all indoors and on top of one another in the kitchen, but it was so nice to hear, see, and smell the rain! And it was so nice catching up with everyone face to face.
My little cousin Amy, who isn't so little anymore (10 now!) spent the day with me. We took photos around the farm, painted our nails, and helped my mom in the kitchen for that night's dinner party. I wish I could do that with her and her sister any weekend that I wanted. This is one of the painful parts of living so far from your family.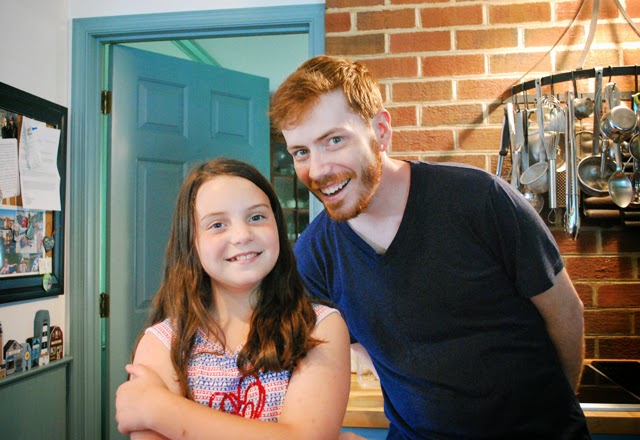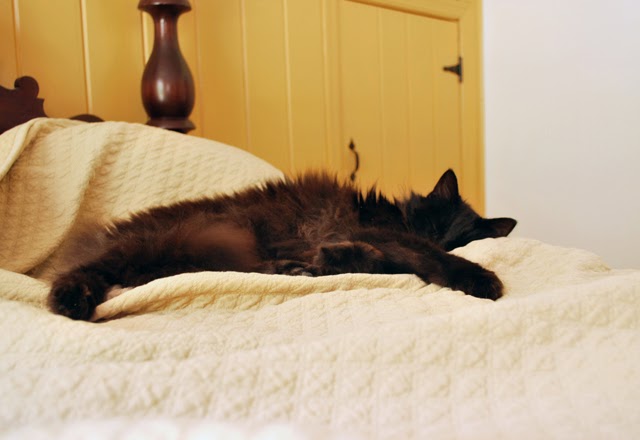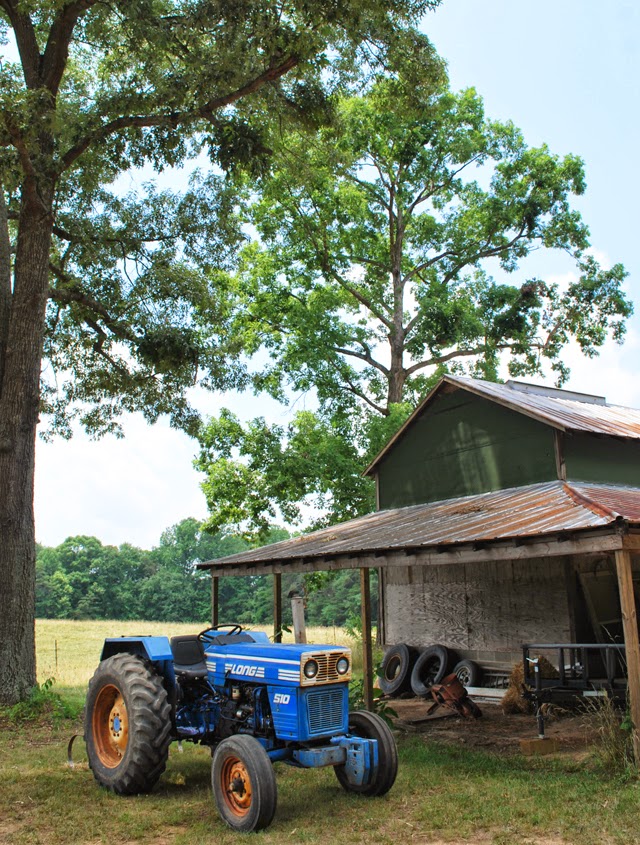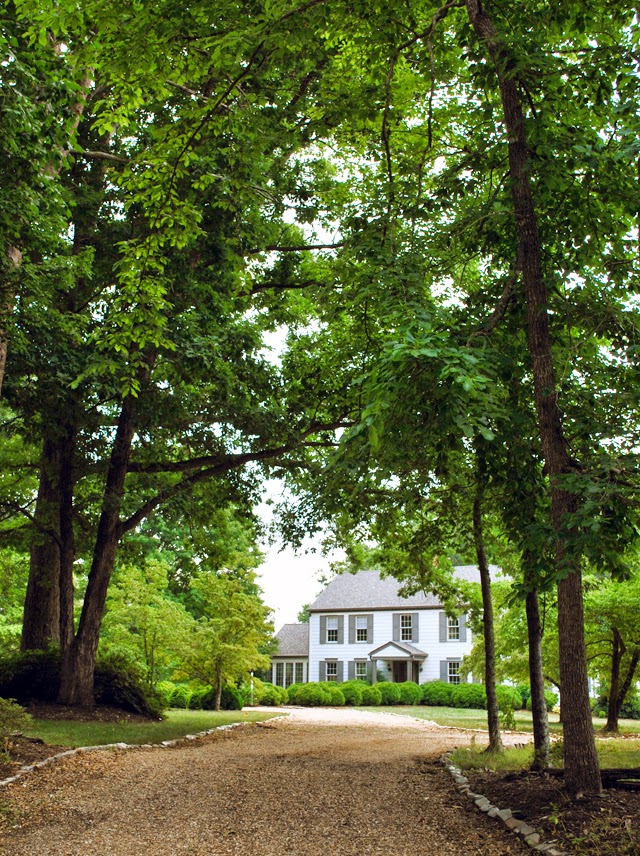 The Saturday that we were in town we traveled to South Boston, Virginia for one of my childhood best friend's wedding. It was held at Berry Hill Plantation, a beautiful early-1800s mansion worth an entire post. Unfortunately I was too busy seeing everyone instead of taking a million photos. I now wish I had wandered around a little bit the next morning for a few shots. I only managed to get a couple with my phone after the ceremony.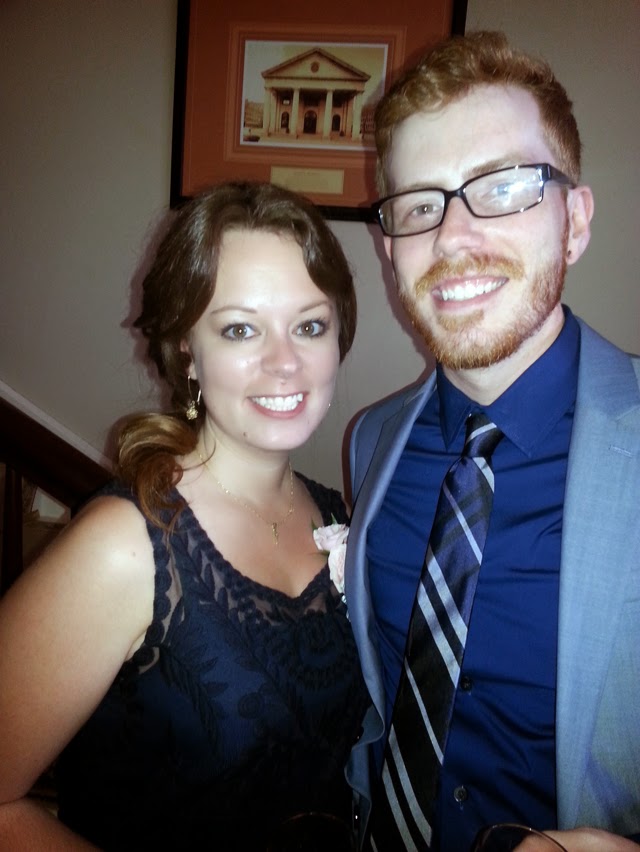 The next day we left my family and headed to Daniel's family, about two hours away. We had a family dinner there the moment we arrived and spent the night catching up with everyone and eating more than our share of amazing southern food.
Our time in Roanoke was entirely spent catching up with with family and friends. I was so happy to have lunch with two of my favorite girl friends there, Georgia and Dana. I had plenty of time to explore downtown and see which things had changed in the last year as well as do a little shopping to stock up on freshly roasted Red Rooster Coffee (the best!) and gorgeous prints from a friend's letterpress shop.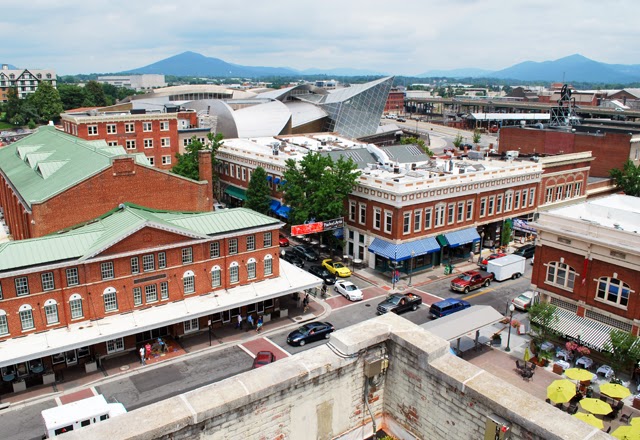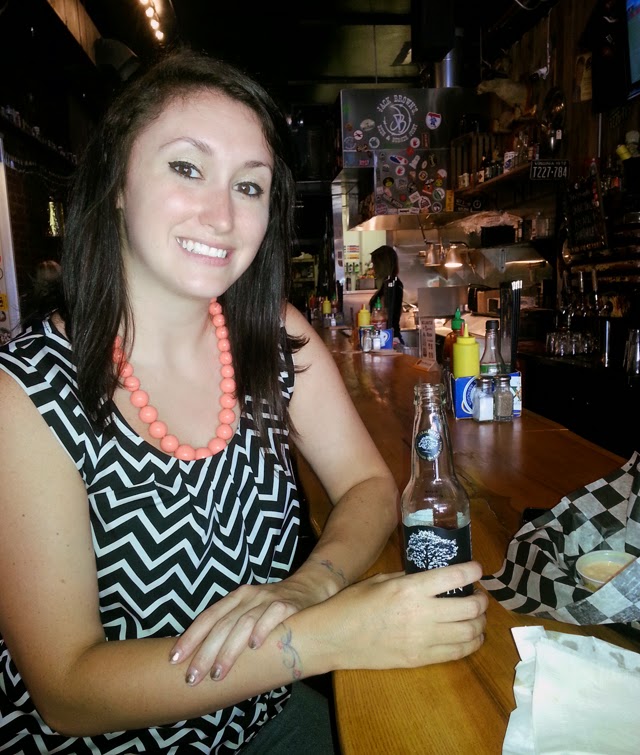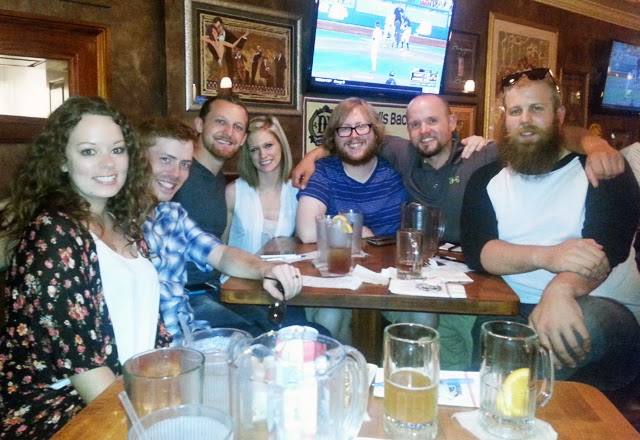 And of course we had a reunion dinner with our best group of friends. It was like we had never left. I wish so badly they could all fly out to California to visit.
Once again, descending into Los Angeles after a long flight and exhausting day of travel was a sigh of relief… whew! Finally home! Every time I have that thought I'm shocked that I consider this place home. It is so very different than the place I am from… might as well be a completely different country. But I'm so, so glad that we can escape to our little hometowns every once in a while. There's no place like them.