My mind was blown last week when Dan mentioned to me that it had been one year since we pulled out of his parents' driveway and "got really lost on our way to the grocery store." After a moment I got it… May 22, 2013 was the day we started our cross-country trek towards California. Today, May 26th, marks one year since we arrived and started our new lives on the West Coast. How did that year pass so quickly!?
It's amazing to me that it has been one whole year. I have so many thoughts about our last year here that I couldn't even begin to go over it all in one post. It has definitely been a year of growth, discovery, and self-reflection. I've dealt with the deep pangs of homesickness, learned a lot about myself (both good and bad), and developed a truly deep appreciation for my roots. I didn't think I could love or miss home more than I did before we came here; I was so wrong.
Of course I couldn't celebrate our one year anniversary of living here without going back to my old blog and reading all of my posts from our trip across. And of course I can't help but to share a few of those old memories here, too.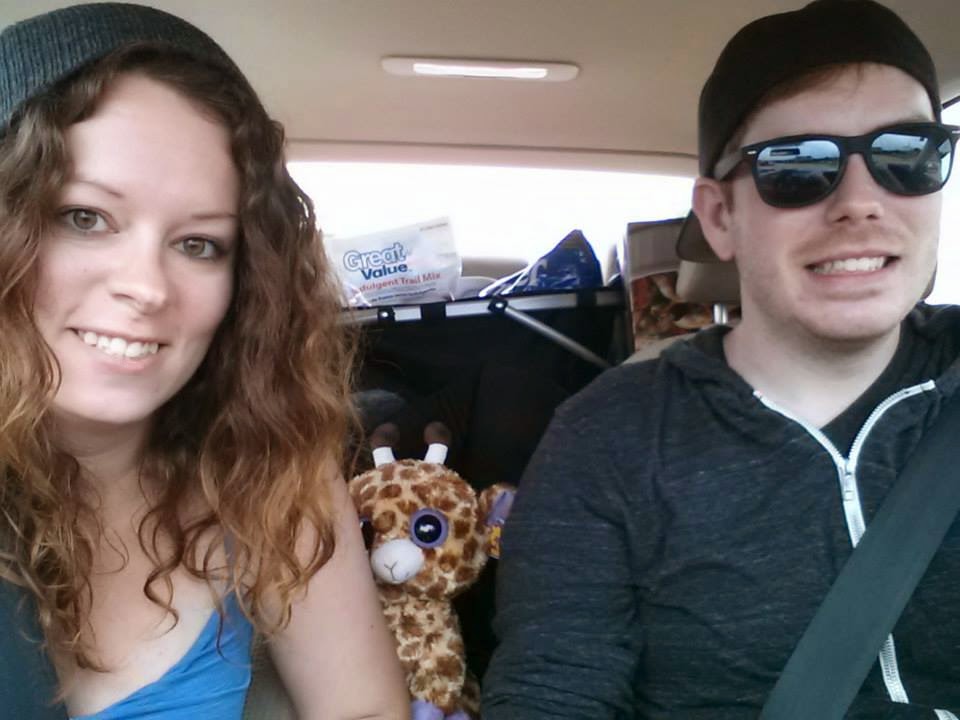 "Us in our super heavy packed car. Like, don't open the trunk or something might fall out and kill you, and don't lay the seat back because it's impossible. Have I mentioned that we are only bringing what would fit in our car? We sold or packed away everything else. This is it. We are nuts."
This is us in the car, just pulling out of town. I really appreciate the caption, which I copied from the original post from that day. Below are a few of my favorite photos from our trip across the states.
I love watching the landscape change throughout our photos. I'm also so grateful for where we are in life right now, and so grateful for this entire experience. It truly has been an amazing year.