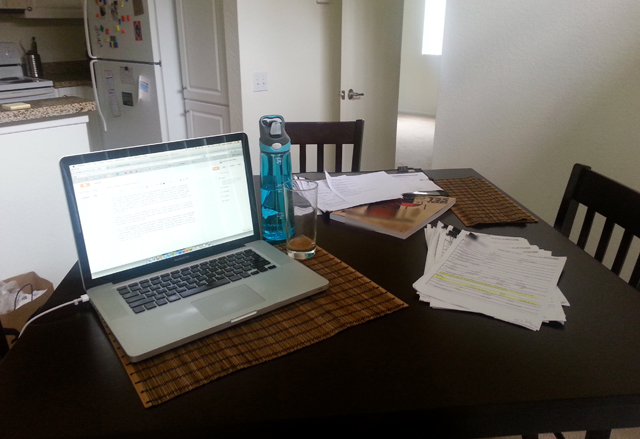 You read that right! Semi-employed, as in not quite employed yet but not completely unemployed. The company I interviewed with a couple of weeks ago is so swamped that they haven't had time to make a decision about a permanent hire. Instead they called three of us, "their top candidates," and hired us all on a freelance basis to help them tackle the rising pile of work around them. I'll work about 20 hours a week. This works well for me for three reasons: 1) I need the paycheck, 2) I will have some free time to hang with Chelsea while she settles in, 3) I'm hoping this will prove my abilities even further and possibly help me land the job.
Chelsea will be here on Saturday afternoon! Dan and I only have a couple of days left to run around this place in our underwear and after that I'll have to start at least putting on a bra in the morning. We are planning to take her straight to the beach after unloading her suitcases and then we have a fun few days ahead of us to show her around.
Boxes keep showing up at our door! And not only are Chelsea's belongings arriving, but beautiful new things to liven up our apartment are as well. Our super-talented friend Vince gave Chels this beautiful painting (about 4.5'x4′) and she took the frame off and mailed it in a tube. It literally just arrived (while typing this) and I couldn't be more excited to re-stretch it and hang it on the wall!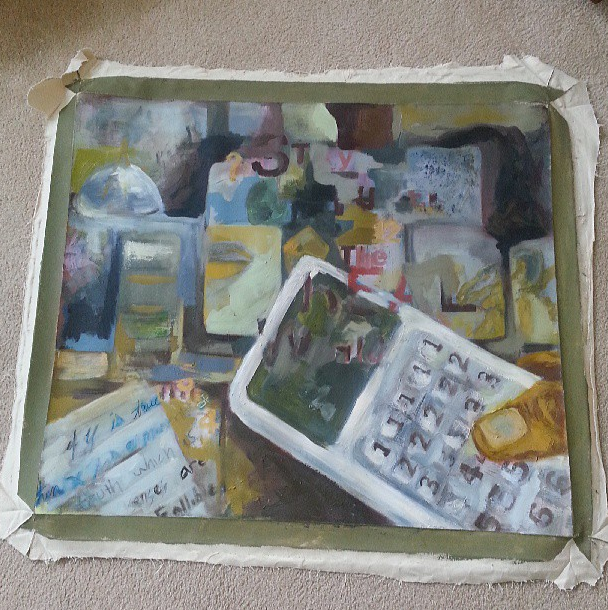 The
US Open of Surfing
is happening right now in Huntington Beach. What better thing to take Chels to on her first weekend here!? This just screams "California Living:" beach+ Vans+ surfers + bikinis + skateboarders + music, and everything else I'd only ever seen in this combo from my TV screen growing up. This was once just something that I watched from far away; on Sunday we will be in the middle of it. (
I'm also pretty psyched that Modest Mouse is playing there tomorrow night. I may have to make an early trip down.
)
As busy as I've been, I've also been finding a lot of time to read this week. I had been told to read the Divergent series over a year ago; Friday night I randomly ordered the first book, Divergent, on Amazon. It arrived on Saturday. I was finished by Monday mid-day. I will write a review soon, but let's just say that I was pretty sure that knock at the door was my newest order, Insurgent, arriving instead of a painting. Hurry up FedEx!