We've been in California for over a week now and I've only felt like getting out of bed for about half of that time. We stayed with Dan's grandma for two days and then headed up here to our new home county of Orange to stay with Dan's friend Austin and his girlfriend Lindsey. The first few days were miserable, forcing myself to go out and apartment hunt while Dan was still free even though neither of us had slept in days; my persistent cough kept us up for quite a few nights.
Since I've felt better we've explored some, visiting Huntington Beach, Corona del Mar, and sadly, our first ever trip to an Ikea. We've been cooking, going out to eat with Austin and Lindsey, and spending lots of time hanging out on the couch with their two dogs. And I've only taken two three pictures the whole time.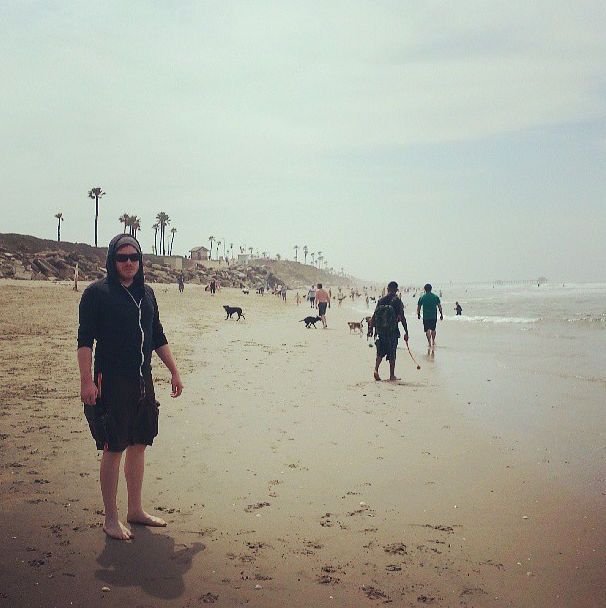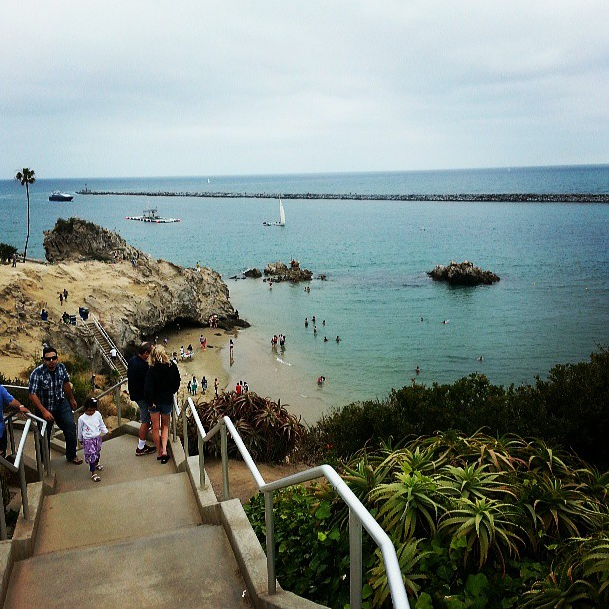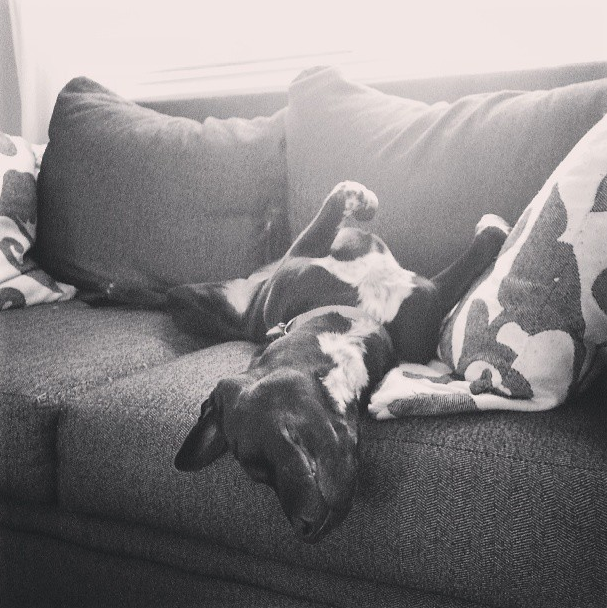 We found the perfect apartment and get the keys tomorrow morning! It's just north of Irvine in a little town called Tustin, which feels much more like home to me than any other overly-commercial part of Orange County. It's also affordable and in our price range, a very important factor considering how much rent goes up the closer you get to the beach or how much more dumpy the ones closer to the beach become if you stay at this price level. Austin says we'd be "paying for the beach" any closer and he is right, because you're surely not paying for a nice apartment. Our apartment is perfect for the impending arrival of Chelsea, too.
Some great things about California so far? No bugs. No humidity. We have all of the doors and windows open all day and night. Fresh fruits and veggies of every kind in the grocery stores, and lots of organic options. I can be at the beach in 20 minutes and I won't sweat to death while I'm there. My hair isn't frizzy at all. There are wild parrots that wake us up squawking every morning. I'M NOT EVEN JOKING! LA is only about a half hour drive. Every band that ever was will stop here, in LA, or in San Diego while on tour. (This is a huge deal to me!)