I had a short but insightful conversation with the cashier at Target yesterday that got me thinking, 1) this is my life, that I'm having insightful conversations with unnamed Target employees, and 2) there are so many things that are different now that I'm living here on the west coast. He asked me if I was doing anything special with my day or if it was "just… another day," which is bordering on no longer being "small talk" if you ask me, but I'm friendly. I answered that it was kind of just another day, that we just moved here and I was just shopping for a few things we needed around the apartment. (towels, broom, hangers…) He curiously asked where we moved from and when I said Virginia he goes, "Woah… so I bet the drivers out here are way different, huh?" And he didn't mean that as in the drivers were awesome here, to which I disagreed. "I love it," I answered, and he looked at me like I was crazy. That's the difference; he thinks the drivers are terrible and crazy… I see it as people actually know where they're going and get there with the quickness and common sense, versus Virginia drivers who seem to have no idea what is going on, where they are going, or how to use acceleration lanes properly. This got me thinking, what else is different between VA & CA?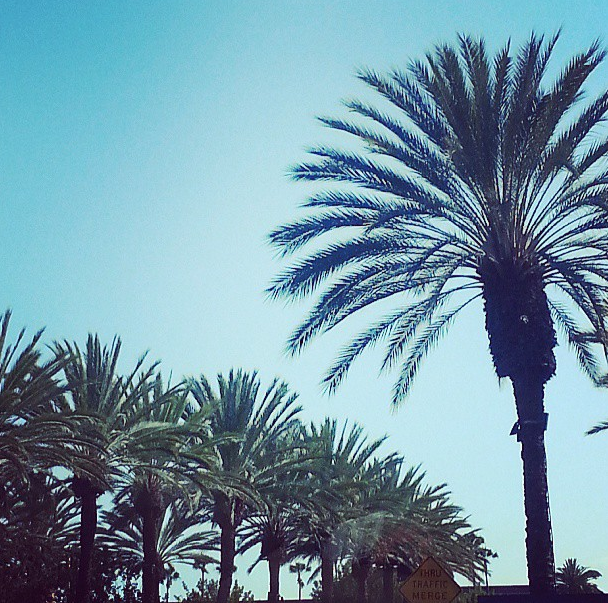 I think it goes without saying that the weather is awesome out here. All I've heard and seen on Facebook from friends is that it has rained nearly non-stop since we left. They've also had another wonderful derecho that knocked the power out and several trees over. Here? The worst weather we have is our daily morning "June Gloom," an apparent annual foggy weather phenom that happens here as the temp of the air and water start matching up in the summer. By 11am it has all burned off and the sunny, cloudless skies lead to another beautiful, humidity-free, 74˚ day. I haven't seen rain since we passed through Oklahoma. And while I'm sure the southerner in me will start to have a dry-air-induced panic attack and start craving a rainy day at some point, I don't miss it yet.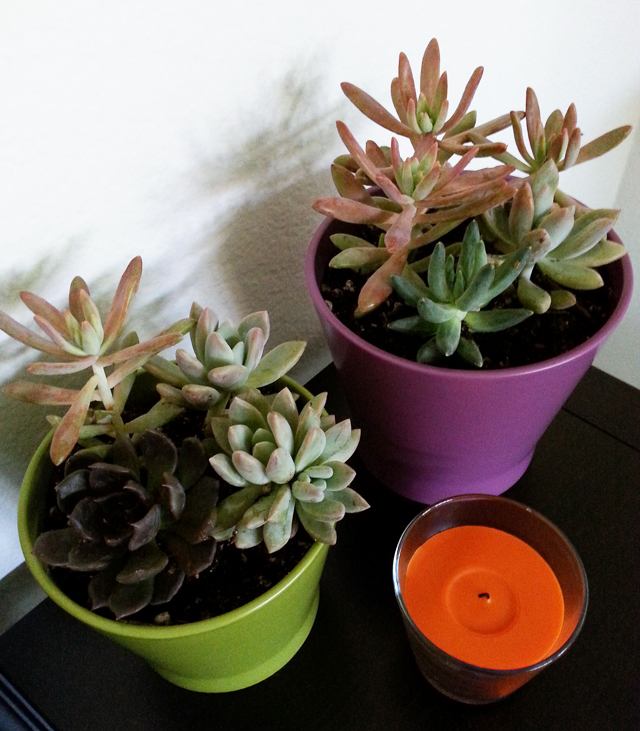 I've developed a green thumb. Sort of… I mean, if you count plants that barely need water and are nearly impossible to kill. All of the women in my family love plants; they all garden and love their flowers. I tried my hand at planting a few bulbs at our townhome in Salem, but that unfortunately only resulted in some wilted tulips and a "garden" full of knee-height grass. Here, where I can keep my windows open 24 hours a day, I've planted three different pots of succulents and proudly displayed them on the tiny amount of furniture we own. I bought plants before I've even bought a bed frame or coffee table. Let's see how this plays out.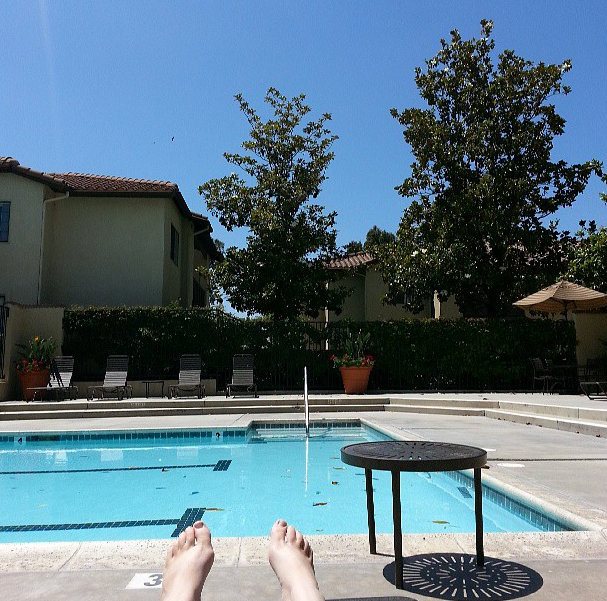 Vitamin D & H20. I get a lot of these here and I know I will continue to do so! Before we moved we were hermits… indoor creatures. I felt awkward about having our blinds open for the entire neighborhood to look in on us (as if they would have… crazy…) and outdoor activities were few based on several factors: Dan's allergies, the rain, the intense humidity, the freezing cold… All kinds of things kept us indoors, although we had lots of friends who avoided excuses, unlike us. We're the worst. Anyway, here the weather is great, Dan isn't allergic to anything, humidity isn't crushing (it's non-existent), I keep my windows open all day long, and I've been spending ample time laying in the sun by (and swimming in) the pool. There is also the beach, tons of hiking, a lot of flat ground to cover while biking, paddle-boarding that I'm dying to try, kayaking, surfing… you name it. There are a lot of outdoor activities I'm anxious to get out and try my hand at, and every day seems like a perfect day to try them. I have tan lines for the first time in probably three years and I even went out and bought a cute new bikini from VS, which I feel very confident and comfortable in, which is a huge game changer for me!
I'm sure I could go on and on about the differences here, but theses were at the top of my list. It's weird to think that there could be so many changes between the east and west coasts, but it's like a whole different world over here.