On Saturday morning I harassed Daniel until he got out of bed and agreed to go to Los Angeles. I had been once before when I was about 18 but he had never been. We hopped on the 5 and excitedly began the 34 mile trek to Hollywood… and it took 90 minutes. We laughed and began immediately comparing this adventure to our times in New York. "The subway would have had us there much faster!" and "New York doesn't have razor-wire trying to keep citizens off the freeway!"
Why does LA have so much freaking razor-wire around the freeway!? Is it to keep the citizens safe so they don't accidentally wander into ten lanes of chaotic traffic? Or is it to keep those sitting on the barely-moving freeway in their cars safe from the citizens who might hop the fence? Really not sure that I want to know.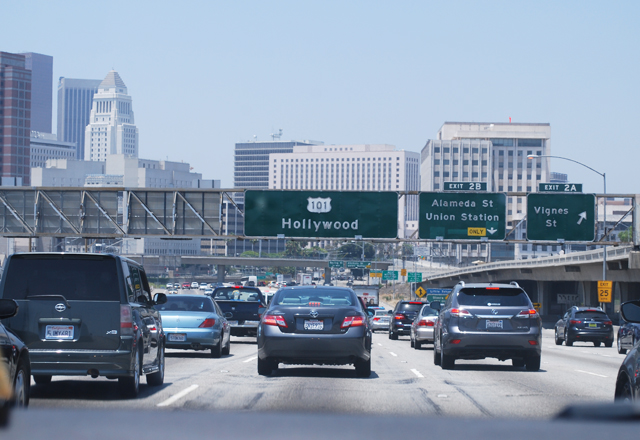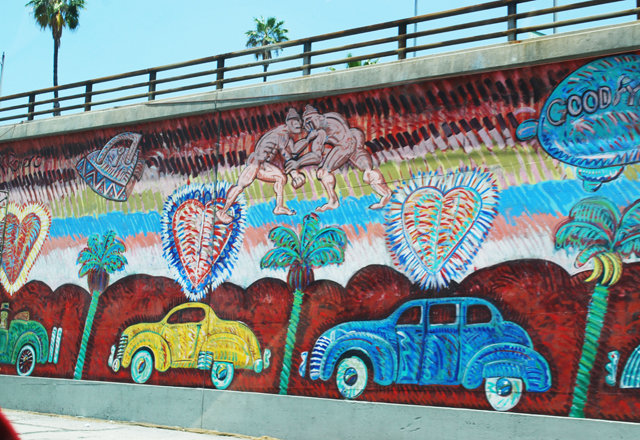 Anyway, we finally made it around downtown and onto Hollywood Boulevard. Because if we were going to play tourist in LA we were gonna do it right! We walked over the stars on the walk of fame, stood in celebrities' footsteps in front of
Grauman's Chinese Theatre
, and went to the top floor of a shopping mall for a semi-decent view of the Hollywood sign.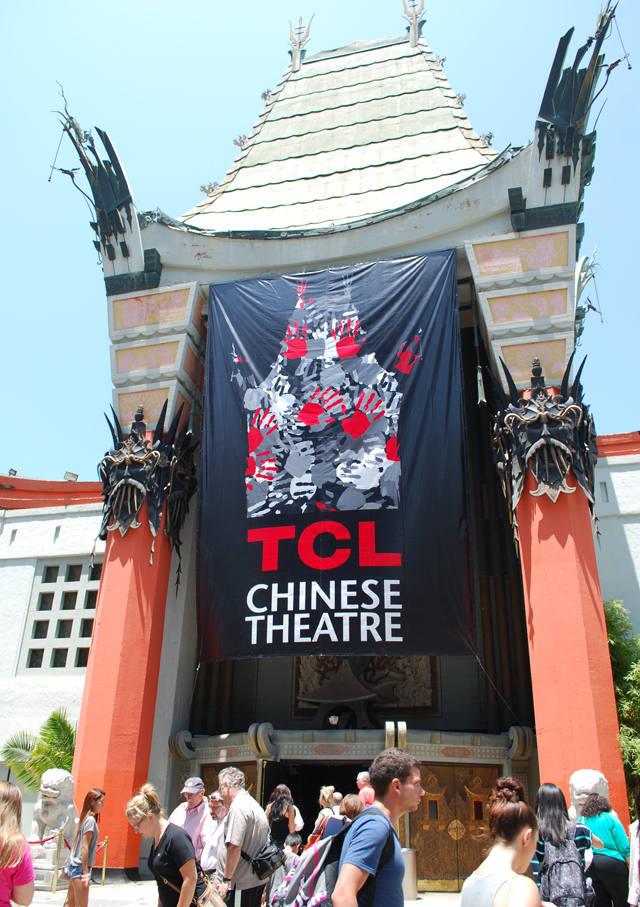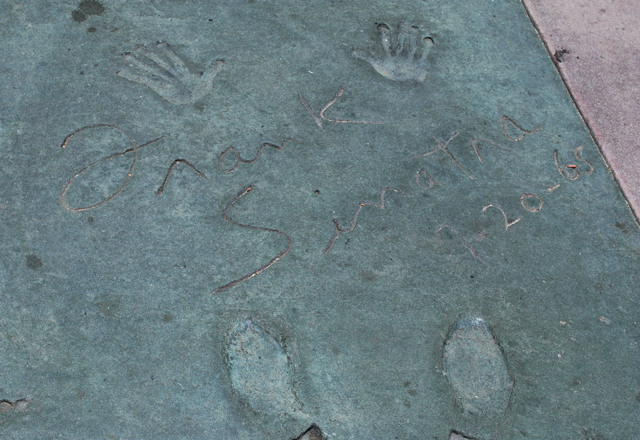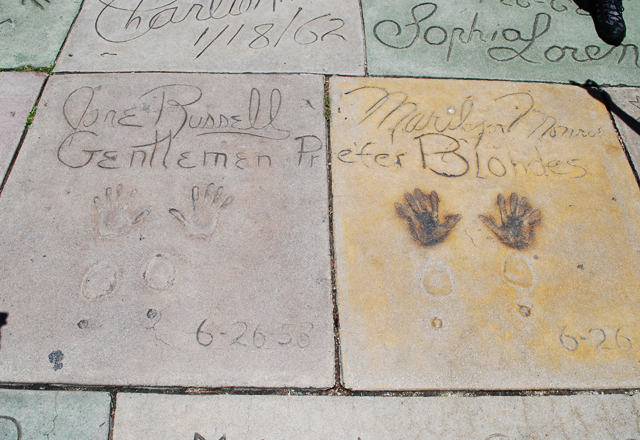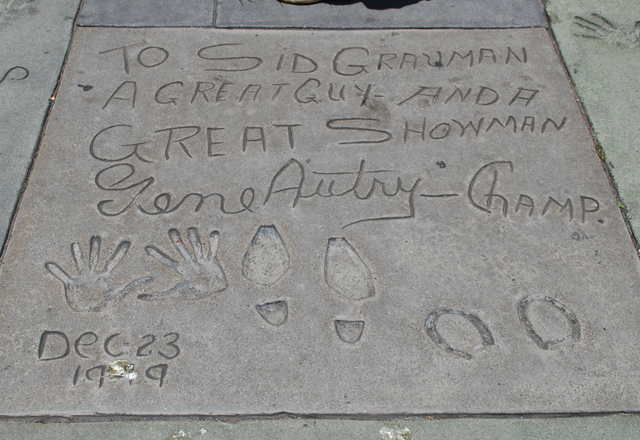 We had strawberry and nutella crepes at a little outdoor dining place in the mall and shopped a bit on the street before heading to the car for the second half of our day.
We intended to hit the road for the small distance to Santa Monica and to park and wander around there for a while, but traffic had other plans. We actually ended up leaving our route and driving up and down residential streets in Beverly Hills for a little while. As much as I hate to be that typical tourist, I wished we had maybe taken one of those "Homes of the Stars" bus tours; at least then we would have known if we were passing the mansion of someone famous. Either way, the homes were huge, gorgeous, and unbelievable. I have a hard time imagining that some of the "smaller" ones belonged to anyone too famous; they weren't quite private enough, if that makes much sense. The further back off the main road you went the more private, hidden, and larger the homes became. We did find the address to the Playboy Mansion on my phone… why in the world, I will never know… but we found it, or at least the gate to it. (
It was the only thing recognizable on the website we could find while also navigating and dealing with traffic
.) We couldn't see anything except the extremely tall wall they had built up around it and a ton of shrubbery. I don't blame them though. If I was extremely rich and for some reason chose to
waste my money on a mansion
live in that area, I would hide my house from curious eyes too.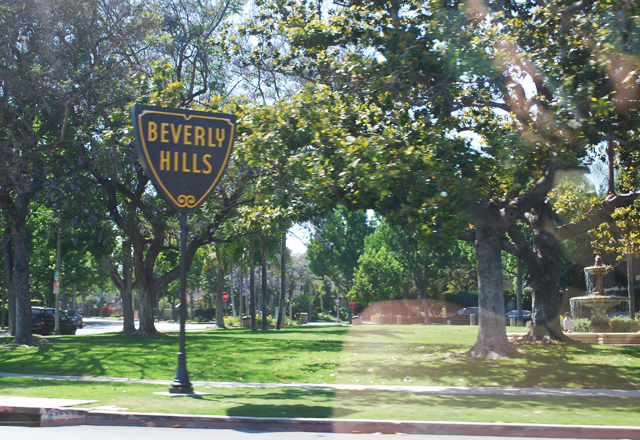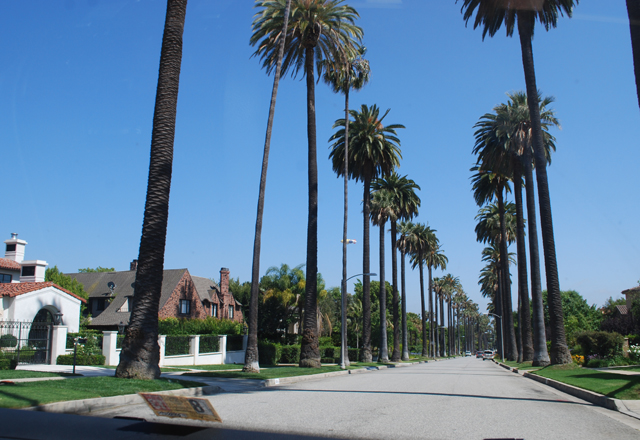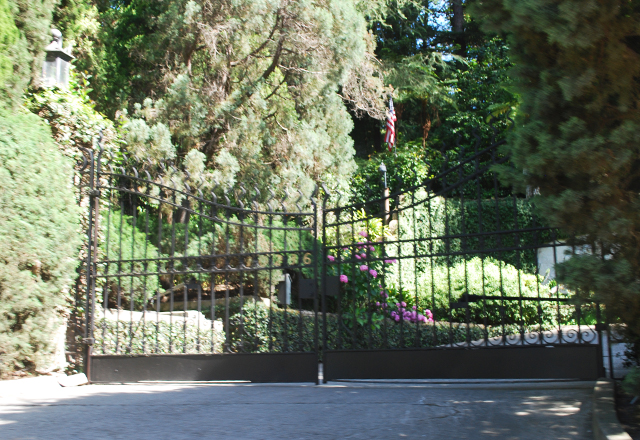 When we finally made it to Santa Monica we ended up stuck in traffic and in construction (and beside a mall, on a Saturday afternoon…) We couldn't get into any parking garages so we just gave up and headed home. It took us another two hours to navigate out of that mess and get back home, but we've promised we'll go back and do a day in Santa Monica another time. Preferably on like… a Tuesday morning, in November haha.